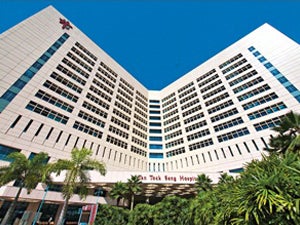 Overview
Tan Tock Seng Hospital (TTSH) is one of Singapore's largest multi-disciplinary hospitals with 40 clinical and allied health departments, 16 specialist centres and more than 7,000 health care staff. Part of the National Healthcare Group, TTSH provides holistic and integrated health care to thousands of patients each year.
In 2012 the TTSH Medical Library purchased EBSCO Discovery Service (EDS), a robust library platform that allows users to search across all of a library's resources simultaneously using a single search box. Denise Ong is the hospital's Library Manager; read her testimonial below.
Finding online content is now a lot easier.
Customer Testimonial
By Denise Ong, Library Manager
We were looking for a solution to increase the usage of our myriad of subscriptions with key medical journal publishers and medical point-of-care databases. In particular, we wanted to offer users a centralised search location similar to web search engine where they could input search terms and see return results promptly displayed.
 
Working with the team from EBSCO Information Services, we were able to leverage EBSCO Discovery Service and its A-to-Z locator to integrate a search platform in our library portal that accesses all of our electronic resources. Our users are now able to search more effectively for reliable resources, without needing to navigate the different publisher webpages or spend lengthy time exploring each database. The search can now be more focused using the facets and limiters. The experience of looking for research and educational resources is now more intuitive. Since the revamp of the library portal to include EDS on the homepage, there has been a flow of positive feedback from our organisation's members who say that finding online content is now a lot easier.