Content Includes
More than 160,000 classic and contemporary poems
More than 37,000 classic and contemporary short stories
More than 8,000 classic novels
More than 36,000 plot summaries, synopses and work overviews
More than 86,000 articles/essays of literary criticism
Nearly 250,000 author biographies
More than 12,000 author interviews
More than 690 full-text literary journals
More than 2,800 full-text reference books
More than 1 million book reviews
More than 170 critical essays about popular young adult (YA) and children's literature titles
More than 180 Critical Insights volumes
The expanded content in Literary Reference Center Plus means that our students have what they need right at their fingertips: biographical essays, literary criticism, and very likely full-text of the writer's novels.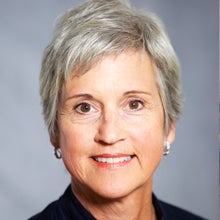 — Angela Klausner, Head Librarian
Montgomery Bell Academy
Superior Content to Support Students & Educators
Literary Reference Center Plus includes full-text resources focusing on plays/drama, poetry, religious literature and children's literature. This database also includes volumes of fantasy/science fiction, contemporary literature, world philosophy and religious literature, and literary study guides covering American Literature, English Literature and literary genres.
Updated weekly, Literary Reference Center Plus contains the following content and more:
Full text for classic and contemporary poems
Informational texts on numerous literary genres, themes and forms, as well as critical essays on specific works and authors
Critical essays about popular young adult (YA) and children's literature titles, including film analyses

New contemporary literature titles from Salem Press, including:

Critical Survey of Shakespeare's Sonnets that provides historical context and analysis for 25 of the Bard's sonnets
Introduction to Literary Context series that introduces students to great works of literature (such as The Cask of Amontillado, Frankenstein, The Bell Jar and Heart of Darkness), providing historical context and illuminating key concepts and vocabulary

Full-text literary journals and magazines — including AGNI, Black Warrior Review, Five Points, Kenyon Review, River Teeth, Subtropics and Witness — featuring thousands of essays, fiction and poetry
34 interactive literary study guides that allow students to explore novels and plays by American and British writers and understand the characteristics of different genres and various techniques used by writers. Study guides are available for Animal Farm, Romeo and Juliet, A Midsummer Night's Dream, Macbeth, Hamlet, Lord of the Flies, The Catcher in the Rye and The Great Gatsby, as well as "Irony, Parody, and Satire" and "Novels and Short Stories."
Continuum Encyclopedia of American Literature, Continuum Encyclopedia of British Literature, Continuum Encyclopedia of Children's Literature, The New Princeton Encyclopedia of Poetry and Poetics and The Columbia Companion to the 20th Century American Short Story
Literary glossary featuring more than 1,700 terms
Research guides
Literary Reference Center Plus also features dozens of lesson plans and a link to EBSCO's Curriculum Standards Module, a tool that can help teachers in the U.S. and Canada to correlate EBSCO content quickly and easily to Common Core, state- or province-specific curriculum standards. The module provides browsing of specific benchmarks, many which have recommended search strings for successful content retrieval.
Superb Functionality
Literary Reference Center Plus offers students and educators the following functionality:
Dedicated, mobile-friendly interface available 24/7 via desktop, smartphone or tablet — both at school and at home
Simple search box for keyword, author and title searching
Autocomplete and spell checker to ensure the correct search terms are applied
Easy-to-browse categories of most studied authors and works
Ability to sort search results by content type, publication date, subject or publication
Text-to-speech for HTML articles to provide teachers with an alternative content delivery method and to support struggling readers or those who prefer listening to information
Personal folders for saving and sharing content
Ability to browse publications and other search indexes (such as images)
Citation tool to help students format bibliographic references
Ability to save, print and e-mail citations directly from the interface
Google Classroom integration, allowing educators using Google Apps for Education to quickly share content with students
Literary Reference Center Plus content is also available through EBSCO Discovery Service, EBSCOhost and Explora.