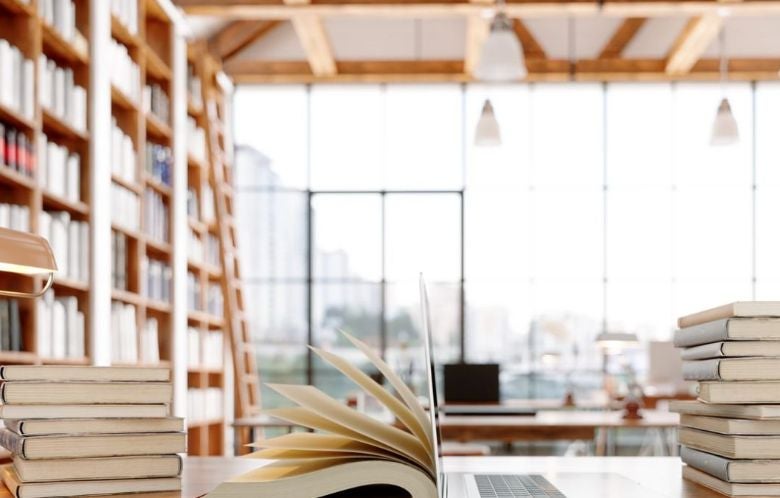 Overview
Located in Florida's capital city, Tallahassee Community College offers more than 70 degree and certificate programs in a variety of fields including business management, engineering, nursing and law enforcement. The college enrolls 18,000 students each year, and 79 percent transfer to a four-year institution in Florida after graduation. Most notably, the college's nursing program sees 100 percent of graduates enter the workforce partly due to a strong partnership with Tallahassee Memorial Hospital. More than 700 full- and part-time faculty members work at the college.
Recently, the Tallahassee Community College Library purchased PrepSTEP for Community Colleges, an e-learning platform from EBSCO LearningExpress® that offers resources to help students improve core academic skills, explore careers, prepare for occupational certification exams and more. Since PrepSTEP is compatible with Canvas, the College's learning management system (LMS), librarians have begun working with faculty to align the product's content to course curriculum and embed its e-books, practice tests and tutorials into Canvas course modules.
Product Evaluation
Sila Lott is Tallahassee Community College's Faculty Librarian for English, Foreign Languages, Humanities and Speech, a position she has held since 2016. She and her library colleague, Tricia Elton, received an EBSCO email promotion for PrepSTEP for Community Colleges in early 2019 and were immediately interested in its content, particularly the English skills, college success skills, career preparation materials and test prep resources.
"The test prep content was especially attractive, particularly for our nursing students who have to take the HESI® nursing entrance exam," Lott said.
The library purchased PrepSTEP for Community Colleges in the summer of 2019 and promoted it to faculty via email, flyers and announcements at department meetings.
LMS Integration
The timing of the library's PrepSTEP implementation was ideal. In 2019, the English faculty were looking to update their English Language Online Lab (ELOL) curriculum, which consists of online modules that build grammar and writing skills for students in lower- and upper-level English courses. These modules cover topics such as subject-verb agreement, run-on sentences, modifiers and avoiding plagiarism. Faculty implement the modules in various ways, including self-paced and direct instruction.
According to Lauren Fletcher, Assistant Professor of English, creating and updating the ELOL curriculum each semester to fix broken links and revise content is a "time-consuming process." The English faculty had considered using the library's e-books to supplement ELOL course content but found PrepSTEP offered so much more with its quizzes, tutorials and LMS integration.
"The content aligned with the skills we were already focusing on, [and] it would be much more manageable to maintain," Fletcher said.
Fletcher aligned PrepSTEP content to the ELOL curriculum and shared her work with English Chairperson Brenda Reid. They then handed off the alignment document to Lott, who set out to build the new course modules in Canvas.
The ELOL curriculum includes two courses, each with five topics. Lott created modules in Canvas for each topic, integrating PrepSTEP's grammar tutorials, practice sets and quizzes on topics such as subject/verb agreement, verb tense, pronoun agreement, punctuation, sentence structure, modifiers, and word choice. PrepSTEP content is embedded directly in the course modules so students never have to leave Canvas.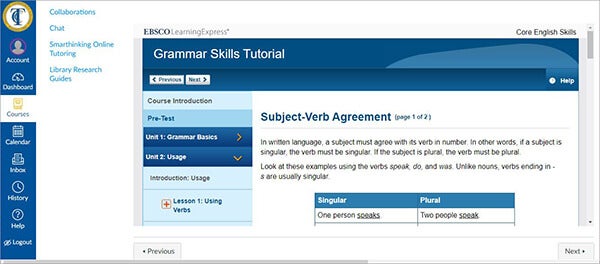 The final shell of course modules is now being reviewed by the English department faculty. Select instructors will pilot the modules during the summer semester and, if all goes well, the remaining ELOL instructors will adopt the modules in the fall.
"Tallahassee Community College strives to provide excellent and innovative instructional materials to its students," Reid said. "PrepSTEP is instrumental in reaching that goal."
Guided Pathways Support
Meanwhile, PrepSTEP is also supporting Tallahassee Community College's Guided Pathways program. Guided Pathways is a student-centered model that aims to improve graduation rates and narrow gaps in college completion by helping students know the steps they must take to prepare for a career. Tallahassee Community College offers more than 20 academic programs within eight Guided Pathways "meta majors," including business, education, health sciences and public safety.
In addition to college admissions test preparation resources for students transferring to four-year universities, PrepSTEP contains career licensure exam prep for those planning to enter workforce as dental hygienists, firefighters, law enforcement officers, paralegals and more.
PrepSTEP also contains practice tests for college entrance exams, such as the HESI Admission Assessment, which is required for admission into Tallahassee Community College's nursing and radiologic technology programs.
Expectations
Lott and her library colleagues will continue to promote PrepSTEP to faculty with the hope that others will approach them about integrating resources into their own course modules in Canvas.
"I think there's a huge appeal to PrepSTEP that will continue," Lott said. "The content will remain dynamic, because [LearningExpress] is going to maintain it. That takes some of the responsibility off the faculty."
In the meantime, students can access PrepSTEP's resources on their own by going directly to the platform from the library website's A-to-Z resource list.
Lott noted that it is too soon to see measurable results, but she expects use of PrepSTEP to increase next semester when the ELOL modules roll out to students.
"I'm big on data and assessments to gauge learning," said Lott, who is working on her doctoral degree in instructional design. "We will definitely be collecting data on the performance of PrepSTEP."
See for yourself how PrepSTEP for Community Colleges can support your students and faculty