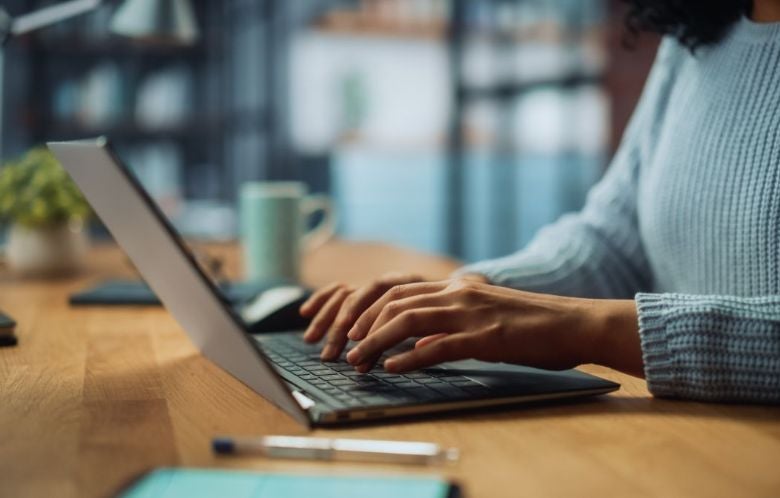 Overview
Located in the Blue Ridge Mountains of western North Carolina, Buncombe County Public Libraries include a central branch in downtown Asheville, a law library across from the county courthouse, and 11 branches scattered throughout the city's surrounding communities. Serving a population of approximately 262,000, the Libraries offer a robust collection of print and digital resources, including databases and e-books from NC LIVE. Recently, the Libraries launched a "Circle of Success" entrepreneurship program built around EBSCO's Entrepreneurial Mindset Training Course.
Challenges
Each year, the North Carolina Department of Commerce ranks the state's 100 counties based on economic well-being, assigning each a Tier designation. This Tier system is incorporated into various state programs to encourage economic activity in the less prosperous areas of the state. The 40 most distressed counties are designated as Tier 1, the next 40 as Tier 2, and the 20 least distressed as Tier 3. Buncombe County only recently shifted from Tier 3 to Tier 2. In some areas of the county, high-speed internet access is still not available.
According to Melisa Pressley, the branch manager at the Black Mountain Library location, Buncombe County Public Libraries has never had a dedicated business librarian. In addition, a recent library survey of Buncombe County residents revealed a need for small workspaces and meeting places.
"This is something that we currently don't have throughout our library system," Pressley said. "We're looking ahead and thinking about renovating our buildings to offer those kinds of spaces for people who are making the transition to work-from-home but at the same time need to network, need to have some kind of socialization, need a place where they can meet with clients or other folks in their field."
Opportunities
Recently, Buncombe County Public Libraries was among a group of North Carolina libraries selected by NC IDEA, a private foundation dedicated to growing the state's entrepreneurial ecosystem, to explore ways they can support the development of entrepreneurial activity in their service areas. The program provided the libraries with access to the Entrepreneurial Mindset Training Course, a product developed by the Entrepreneurial Learning Initiative and available for purchase through EBSCO. The eight-module course helps prospective entrepreneurs learn the underlying beliefs and behaviors that enable everyday individuals to turn innovative ideas into profitable businesses.
Pressley was poised to run the entrepreneurship program for Buncombe County. Not long after attending facilitator certification training, she scheduled a free program for folks looking to jumpstart a small business. She invited Stephanie Kissell of Supportedly, a platform that links entrepreneurs and small businesses to available resources, and Jeff Kaplan, Director of Venture Asheville, to present a one-hour primer on the local startup ecosystem. The event was well-attended, and Pressley was excited to recruit participants for the library's first-ever entrepreneurial mindset training program.
But then the COVID-19 pandemic hit, causing the Buncombe County Public Libraries to shut down and cancel all in-person events.
"I had a lot of time to figure out how to pivot to something that could be done virtually," Pressley said.
Circle of Success
"Circle of Success" is a partnership between Buncombe County Public Libraries and the A-B Tech Small Business Center. The five-week program is anchored by EBSCO's Entrepreneurial Mindset Training Course, an eight-module course that features video case studies of "unlikely" entrepreneurs who have overcome challenges by embracing the concepts of an entrepreneurial mindset. The core concepts are:
The Power to Choose
Recognizing Opportunities
Ideas into Action
The Pursuit of Knowledge
Creating Wealth
Building Your Brand
Creating Community
The Power of Persistence
Each module also includes action items for real-world application, reflection assignments and additional resources.
In the first virtual meeting, Pressley introduced the program, arranged for participants to secure a library card (if needed) and label one index card for each core concept. Participants then completed two online modules at home each week and came prepared to discuss what they learned in the following week's virtual session. They were also asked to develop a personal vision statement and complete an opportunity discovery canvas to describe the problem they wish to solve, their proposed solution, potential customers and so on.
Of the eight participants, one woman was interested in selling her artwork online and at trade shows. Another wanted to start a business that connects high school students with career mentors. Pressley plans to reunite the first cohort at the end of the year to gauge their progress.
I think libraries are uniquely poised to really be able to help people as they're coming out of this unique and challenging time.
Branch Manager, Black Mountain Public Library
Buncombe County Public Libraries
An Eye Toward the Future
In the next iteration of the "Circle of Success" program, Pressley plans to introduce participants to some of the library's other resources, such as business planning books, small business reference databases, legal resources and career test prep. She also hopes to expand the program to include workshops in resume writing and business planning.
One of the unexpected benefits of being selected by NC IDEA to explore her community's entrepreneurial ecosystem is that Pressley, by participating in the facilitator certification training, developed a network of contacts throughout North Carolina who are also implementing similar programs in their own communities.
"That was something I didn't have before," Pressley said. "Now we can share ideas with each other and talk to one another as we try to figure it out and navigate it."
Pressley also said that the opportunity came at just the right time, given the economic impact of the COVID-19 pandemic. "I think libraries are uniquely poised to really be able to help people as they're coming out of this unique and challenging time."