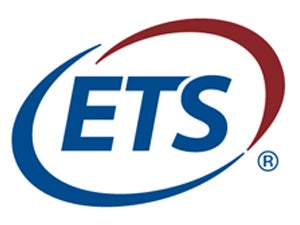 Overview
Based in Princeton, New Jersey, Educational Testing Service (ETS) is a worldwide non-profit organization that develops, administers, and scores more than 50 million tests each year. In addition, ETS performs educational research, analysis and policy studies. It also customizes services and products for teacher certification, English language learning, and elementary, secondary, and postsecondary education. Approximately 1,500 ETS employees regularly use EBSCO information resources to conduct research and develop test items.
An EBSCO customer since 2005, the ETS Library purchases most of its electronic content through EBSCO ― 170,000 EBSCO eBooks™, 30,000 e-journals through EBSCO's serials division, and 27 research databases. The library also shelves 24,000 print items. To streamline access to the complete library collection, ETS began subscribing to EBSCO Discovery Service™ (EDS), a powerful research platform that enables users to search all the library's holdings at once using a single search box. Since launching the tool, which the library branded as "eDiscovery," ETS researchers can more easily locate full-text articles that relate directly to their work.
[EDS] reveals the breadth of our collection. Users are scanning not only items we have full text for, but also all of the other really interesting and useful resources we have access to.
Director of Knowledge Services
Educational Testing Service
Solutions
Rich Content
ETS has long-subscribed to several EBSCO databases including Business Source Complete, Education Source and PsycINFO. Recently, however, they've added new databases to their subscription.
Although the organization can access Academic Search Premier through the New Jersey State Library, ETS Library leaders chose to upgrade to Academic Search Ultimate.
"We found that staff needed a larger pool of high quality, full-text materials covering a wider range of subjects," explained Kelly Bergman, Director of Knowledge Services at ETS. "Academic Search Ultimate gave us full-text access to essential journals not included in [Premier]. As a primary source for academic research, [the database] enhances our staff's access to resources used at ETS for assessment and educational research."
The organization has also begun subscribing to Poetry & Short Story Reference Center, a full-text database from EBSCO that provides a historically rich collection of hundreds of thousands of classic and contemporary poems as well as short stories, biographies and authoritative essays.
"One of our assessment developers was writing test items on poetry, and she had a list of certain resources she was looking for, but we didn't have access to them," Bergman explained. ETS trialed Poetry & Short Story Reference Center and shared it with the test developer and others in her group. "It got rave reviews," Bergman said, "so we added it to the collection."
In addition to research databases, ETS subscribes to two EBSCO eBooks collections — the eBook Academic Collection and the eBook Business Collection. The library home page also features a rotating image carousel of book covers to encourage use of EBSCO eBooks.
"We continually develop our physical book selection based on user input and requests, but eBooks provide a good supplement," Bergman explained, adding that e-books are more accessible to the organization's remote workers.
Previously, the organization subscribed to e-books through ProQuest's ebrary platform. However, in 2012, after months of struggling to make those resources searchable outside of the ebrary database, Bergman decided to switch to EBSCO eBooks.
Intuitive Searching
Around that time, the ETS Library also began implementing EBSCO Discovery Service (EDS), a robust single-search platform that would bring all the library's resources together in a unified index. Prior to EDS, users had to select which databases to search in EBSCOhost. According to Bergman, this required users to know ahead of time which content they would find in each database. "People were confused about where to go," she explained.
To better meet user expectations, ETS added a single search box to the library website home page. Branded as "eDiscovery," EDS enables users to search across all the library's holdings at once. Users can start with a broad search, and then narrow results using the advanced filter options on the search results page.
"eDiscovery reveals the breadth of our collection," Bergman said. "Users are scanning not only items we have full text for, but also all of the other really interesting and useful resources we have access to." These resources include the library's physical book collection, content from Web of Science and JSTOR, and "ETS Authors" — a collection of original articles written by ETS researchers since the company began in 1947. "Whenever there's an opportunity to integrate with eDiscovery, we really try to make that happen," Bergman said, adding that the ETS Library has also integrated ILLiad with eDiscovery so users can easily request items through inter-library loan.
In addition, the organization uses Full Text Finder™, EBSCO's link resolver and publication search service, and renews its e-journal subscriptions through EBSCO. As a result, users can seamlessly search and connect to full-text articles, no matter where the articles "live" in the library's collection.
"By ordering single e-journals and e-journal packages through EBSCO, we reap the benefits of instant Order Activation into Full Text Finder," Bergman explained. "The e-records are automatically updated, so the newest materials are ready for access without missing a beat. Having EBSCO link these resources versus us doing it manually not only saves us time but also ensures they're linked correctly."
To promote its resources to end users, the ETS Library shares tips and updates on its Yammer social media site. Training sessions, including those that teach users how to set up search alerts in eDiscovery, are also regularly available.
"The whole concept of getting information pushed to you, rather than pulling it, is so important for researchers here," Bergman said. "We work with them to design the search string and then set up the alert to go directly to their email. We also show them how to edit them in case the content they're getting isn't reflective of what they need. Our uses love the alerts."
Robust Administrative Tool
With EBSCOadmin, Knowledge Services Consultant Angela Pagliaro can quickly make administrative changes to eDiscovery and other EBSCO resources. For example, she recently revised the order in which databases appear on the EBSCOhost "Choose Databases" screen so that Academic Search Ultimate appears at the top.
Pagliaro has also found it easy to manage permissions for term-of-project contractors. Currently ETS assigns each employee a user ID and password.
"If someone is working offsite or with an intern, we'll get them access to EBSCO because it's a really great resource," Pagliaro said. "Once their time is done, or the project is done, then I use EBSCOadmin to take them out of the system."
Additionally, EBSCOadmin's Standard Usage Reports are helping Pagliaro to demonstrate the value of the library collection to both internal and external stakeholders. Pagliaro uses the Personal User Report to gain insight into the kinds of research being conducted by different areas of the organization. The report captures abstract views and full-text downloads at the individual user level and identifies which articles and e-books users are viewing and downloading.
"We can predict user needs with this data and use it to grow our collection," Pagliaro explained. "When it comes to making big [purchasing] decisions, having this data allows us to make the right decisions."
Bergman agreed, adding that the data helps the library draw a clear connection between cost and benefit.
"To be able to track back searches to the individual level is just so critical, in terms of marketing and outreach," she said. "You could say, 'This area of the company that's responsible for creating this many test items in a year is the biggest user of [eDiscovery].' We are then able to show that it's supporting a revenue-generating part of our organization."
Since we've streamlined this process, we've been able to spend more time assessing how our users are engaging with EBSCO products and content. We aren't simply responsible for maintaining these subscriptions; we have to stay in the know about how our subscriptions are impacting ETS work.
Knowledge Services Consultant
Educational Testing Service
Outstanding Customer Support
Pagliaro praised the fact that EBSCO employs librarians, and she counts her colleagues in EBSCO's customer service department as extended library team members.
"The level of support from EBSCO customer service is incredible," she said, adding that any technical issues or questions are quickly resolved. "I can trust EBSCO staff with library backgrounds to understand the 'full view' of any problems I encounter or needs that arise. That perspective allows us to work together and think creatively about solutions."
Benefits & Results
Bergman notes that, since implementing EDS, library users have seen "tremendous improvement" in the quality and relevance of search results. In addition, inter-library loan requests have increased.
"We are definitely able to meet and, in most cases, exceed the needs of users," Bergman said, noting that EBSCO's regular updates ensures that database content stays relevant. "People are finding what they need."
According to one assessment developer, EBSCO resources have been "indispensable" to his work in content research. He said he frequently uses EBSCO eBooks, Literary Reference Center, and the newswires in Newspaper Source Plus to help him develop test items for English Language Arts assessments.
 
"EBSCO is a researcher's best friend. I use it all of the time," he said. "It is vast enough that it has lots of information on a broad range of topics; but at the same time, it has such a depth of information that it allows you to dig deeper on a specific topic as well."
ETS librarians are also seeing benefits. The ability to order e-journals and e-packages through EBSCO means new serials content becomes available to end users automatically; no additional administration to update holdings or customize links is required. This simplified workflow frees up librarians to focus on analyzing usage and user activity.
"Since we've streamlined this process, we've been able to spend more time assessing how our users are engaging with EBSCO products and content," Pagliaro said. "We aren't simply responsible for maintaining these subscriptions; we have to stay in the know about how our subscriptions are impacting ETS work."