EBSCO Electronic Resource Management in FOLIO
Manage the entire lifecycle of your electronic resources in FOLIO with EBSCO Electronic Resource Management (ERM). EBSCO ERM integrates with the EBSCO Knowledge Base to remove manual entry and duplication of work.
A modern, time-saving platform
Increased efficiency

EBSCO ERM is powered by the EBSCO Knowledge Base (KB), removing manual entry of data and eliminating duplicate work.

More usage

Link resolvers, discovery and your OPAC are automatically updated so your users can find and use your e-resources right away.
Easier renewals

Instant analysis of usage, cost-per-use, year-over-year trends makes renewal decisions easier.

Less strain

Automatic updating of access rights and permissions means less strain on reference and licensing staff.
Image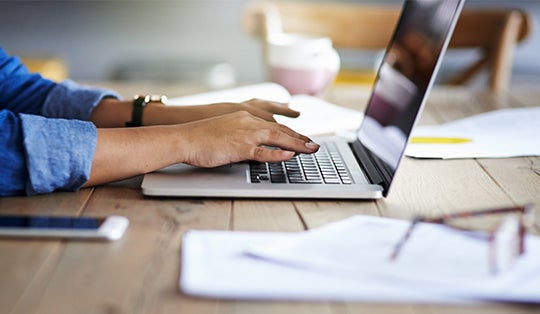 Readily manage your electronic resources with EBSCO ERM in FOLIO
Find providers, packages and titles
Easily add packages to your holdings
Readily view and update contacts, notes, licenses and agreements
Enjoy the direct integration with the EBSCO KB to auto-populate key information including your local holdings
Image
FOLIO Library Services from EBSCO
EBSCO offers a suite of services for libraries who want to run FOLIO in a cost-efficient way, but don't have the resources to host or the staff to support the library services platform. Services include:
Implementation
Hosting and maintenance
Professional services
Image
Ready to get started?
No need for a full FOLIO set up. You can start any time with EBSCO ERM in FOLIO.